My family has been pigging out lately and we've been trying out the restaurants that we haven't been to around BF. Last Saturday night had us prowling the streets once again after hearing mass, looking for yet another hidden haven of food. We've tried out Al Sham's and Don Limone but sadly my camera wasn't with me therefore I didn't have the chance to blog about them so I'm making sure I pay them another visit so I could properly tell you guys all about them.
Anyway, as I was saying, after the mass we drove around a bit to look for a restaurant. My sister suggested that we try out the new one called Manna since she's been seeing the advertisements all over especially when she rode the tricycle hehe. On the way to Manna though, we saw new restaurants like Crazy Katsu and the super pretty (even from the outside and at 40 kph) and super new cupcakery cafe Larcy's!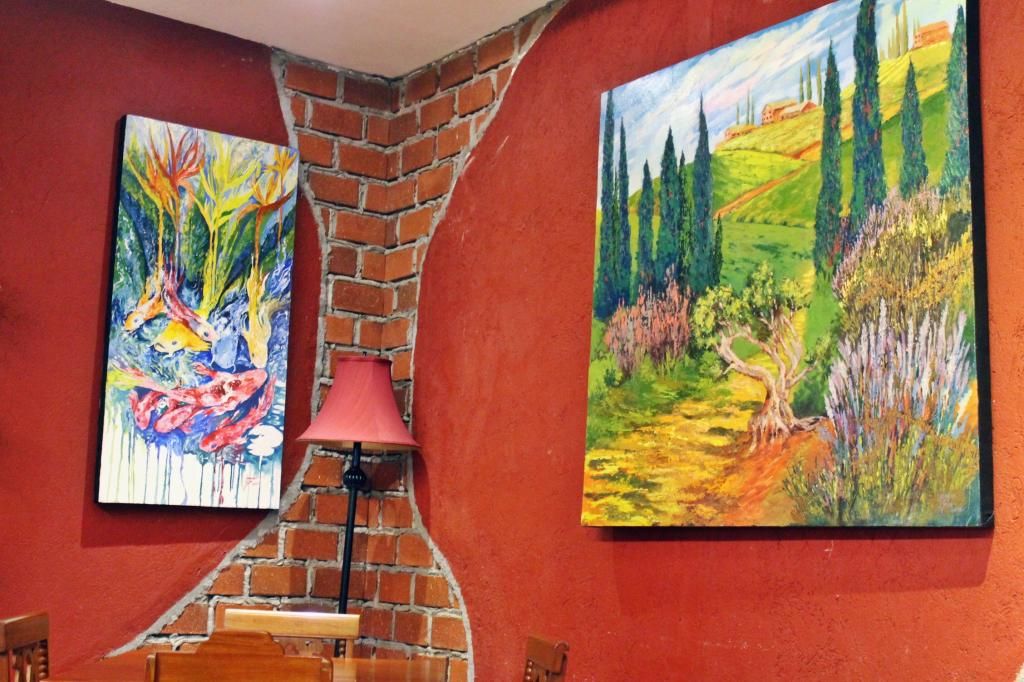 We really liked the interior since it was so homey plus the lighting was so good and so bright making me feel all clean and fresh and stuff.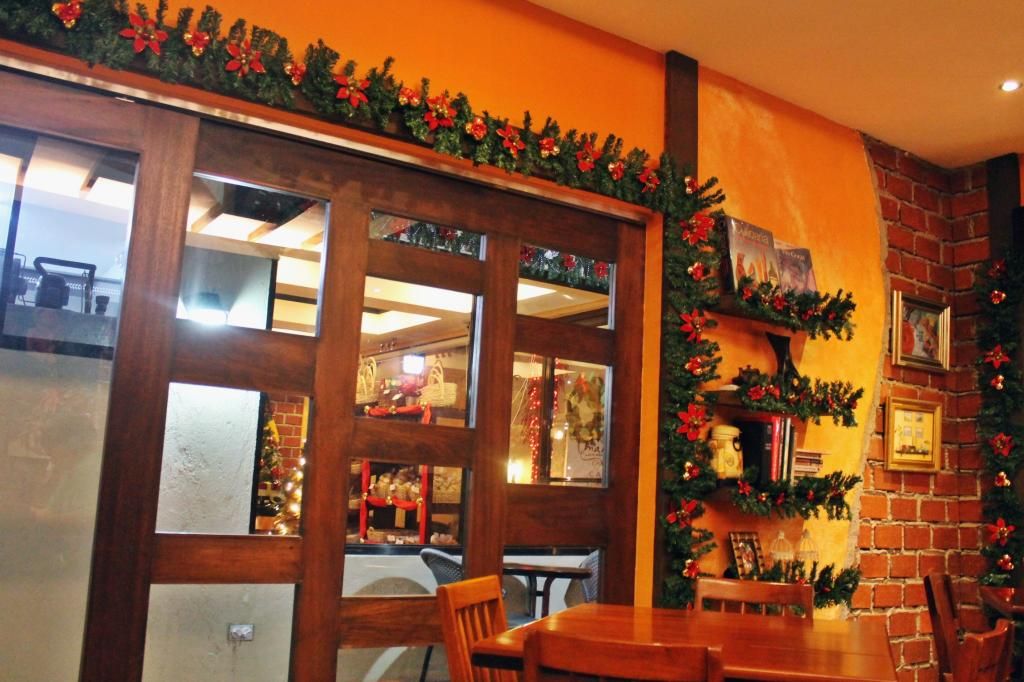 Right across the actual restaurant was a tiny bakery still under the name Manna. It was so cute, the items were pricey but after trying the thingy that they had on sale, nfkrjbdffd we understood why they costed that much.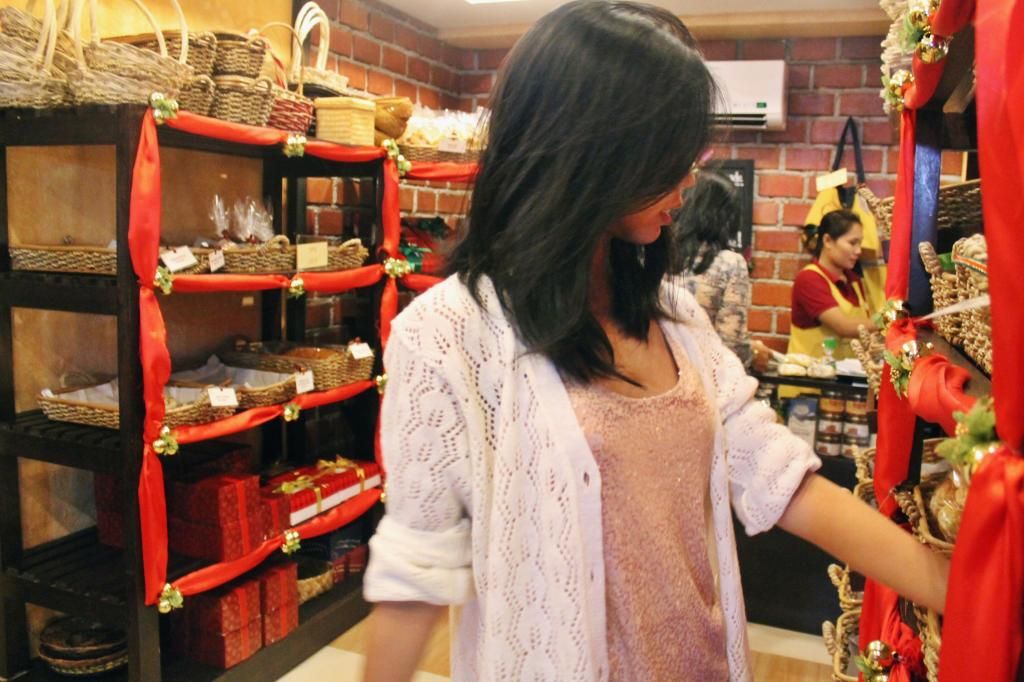 The food arrived and they looked so pretty almost too pretty to eat but we did and it was like a party in our tummy tums!!
Spare ribs I think
The paprika roasted chicken thingy with rice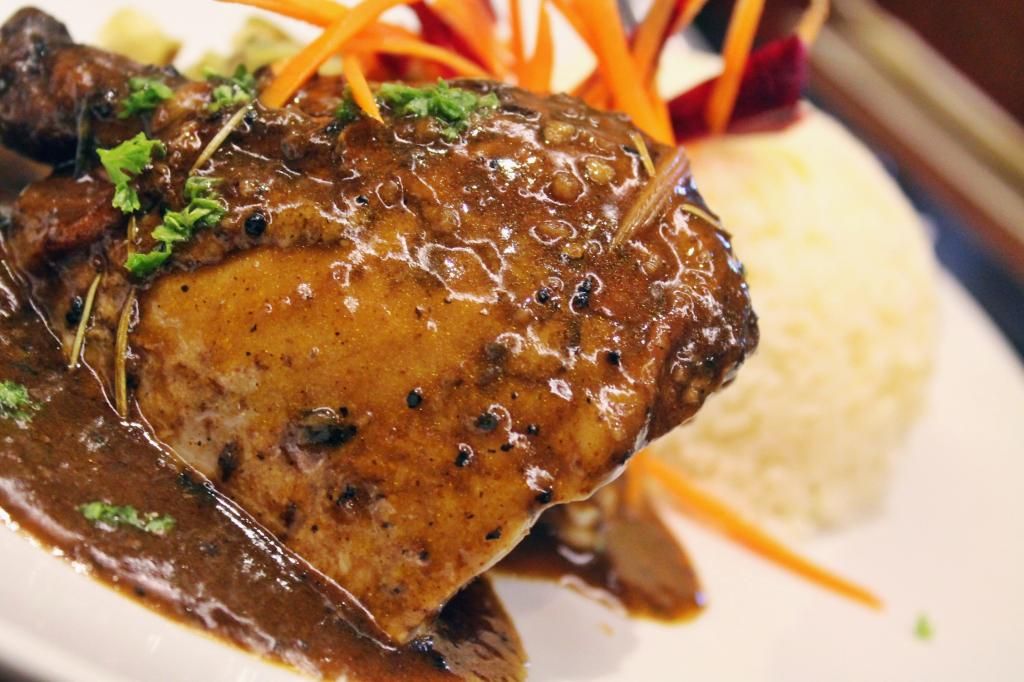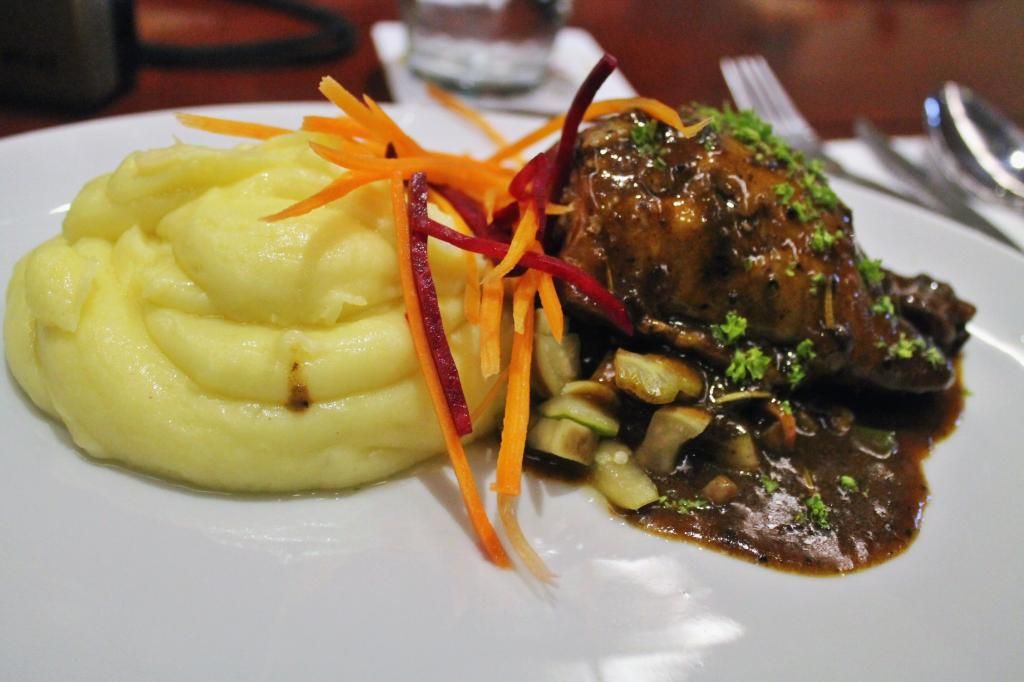 Paprika roasted chicken with the cute mashed potatoes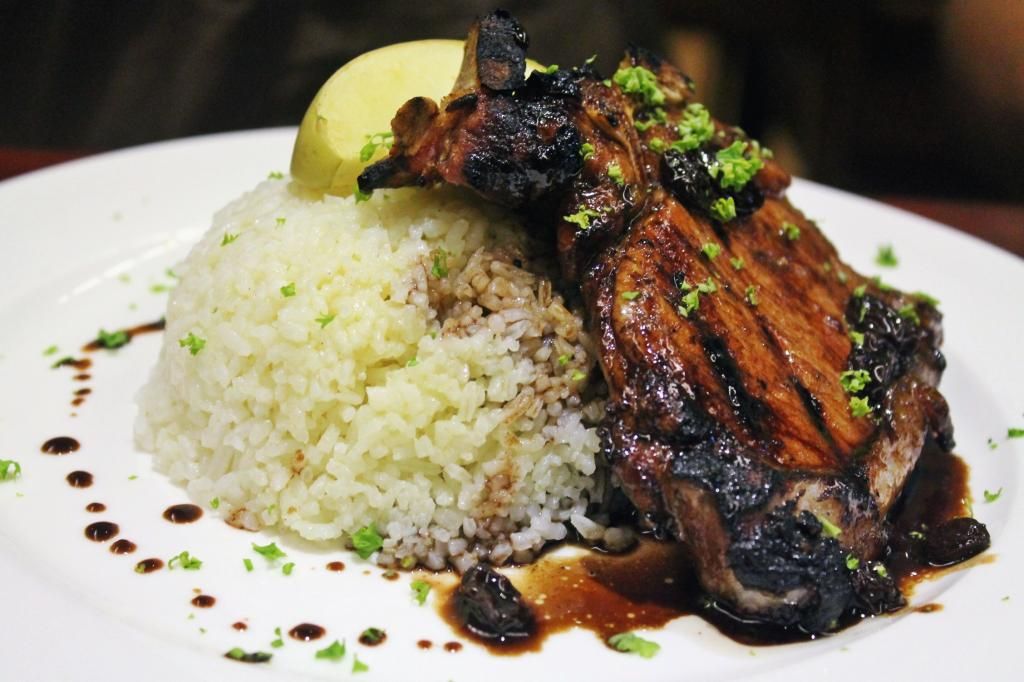 And the super yummy apple cider steak thingy
We really found a restaurant worth going back for in Manna. The place was very cozy, it had WiFi, the food was the boooooomb and the people were really nice!
After stuffing ourselves, we went to Larcy's since we really wanted to see it and also because there was a huge sign saying that it just opened on that day hehe and we got so intrigued. Inside, there were lots of people but again the ambiance was really nice and the interior was SO DANG PRETTY!! It looked like it was sponsored by Heima or something huhu.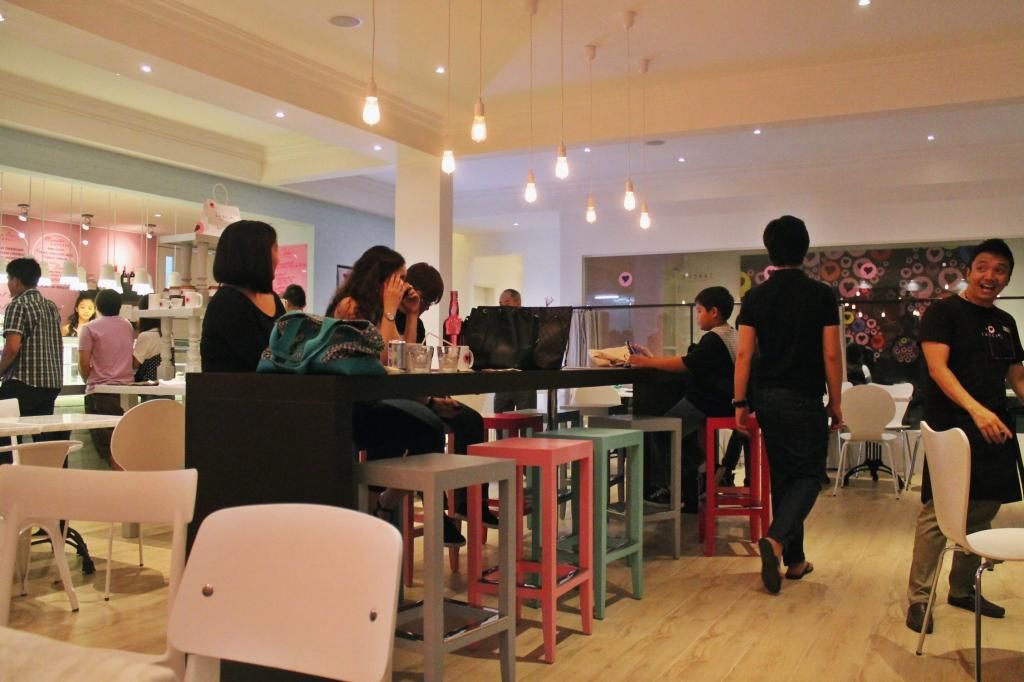 Cutecutecutecute chairs hihi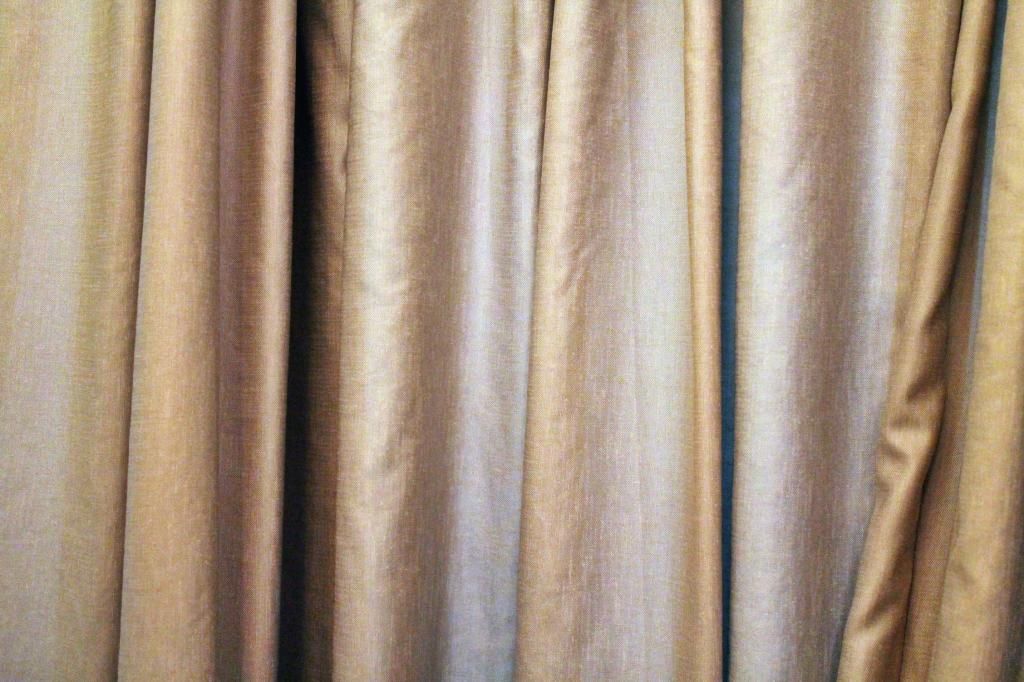 Since they only had limited flavors available that time, we only tried out the Pink Velvet cupcake and the Sweet Tamarind cupcake. They were both good hehe.
Pink Velvet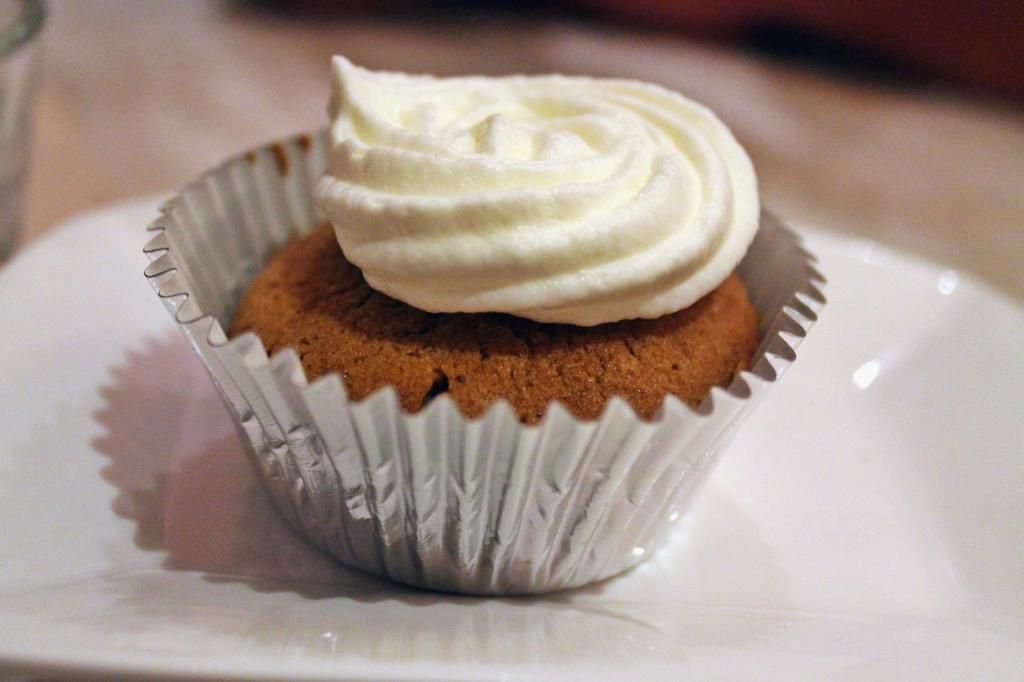 Sweet Tamarind
Before our orders arrived, we got Taro and Oreo drinks as well hehe and my my my the taro tasted like heaven I swear it was so delicious I wanted to marry it.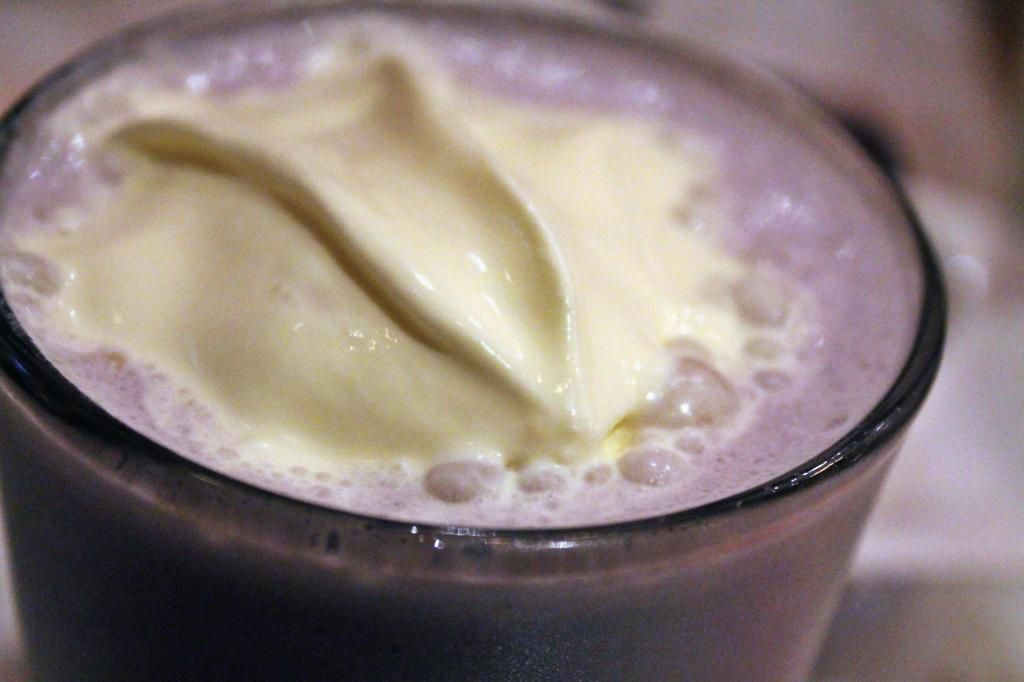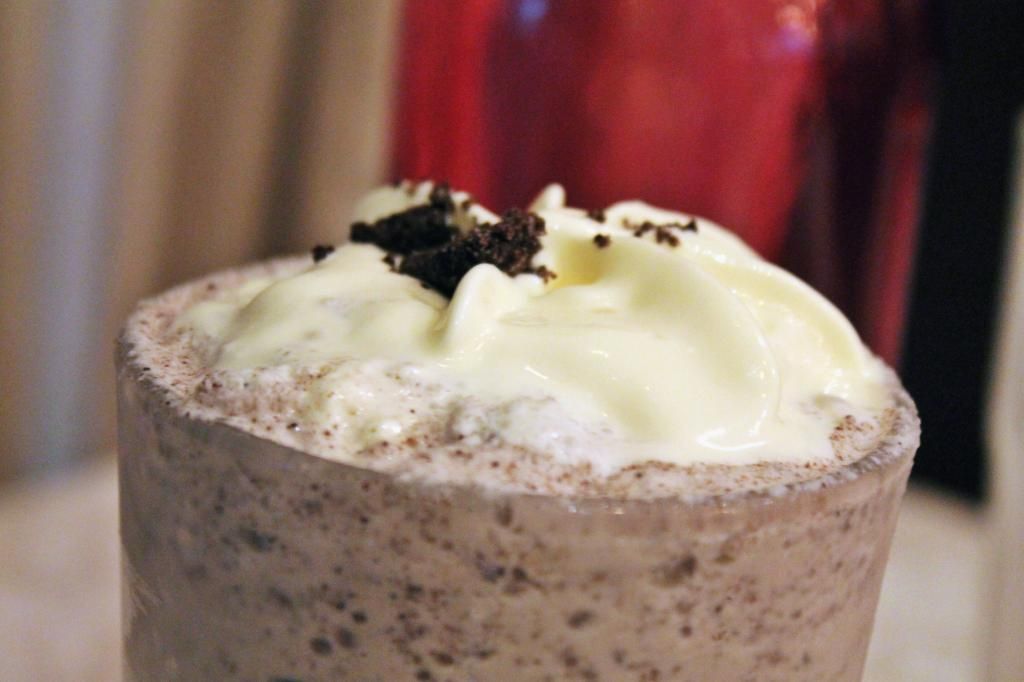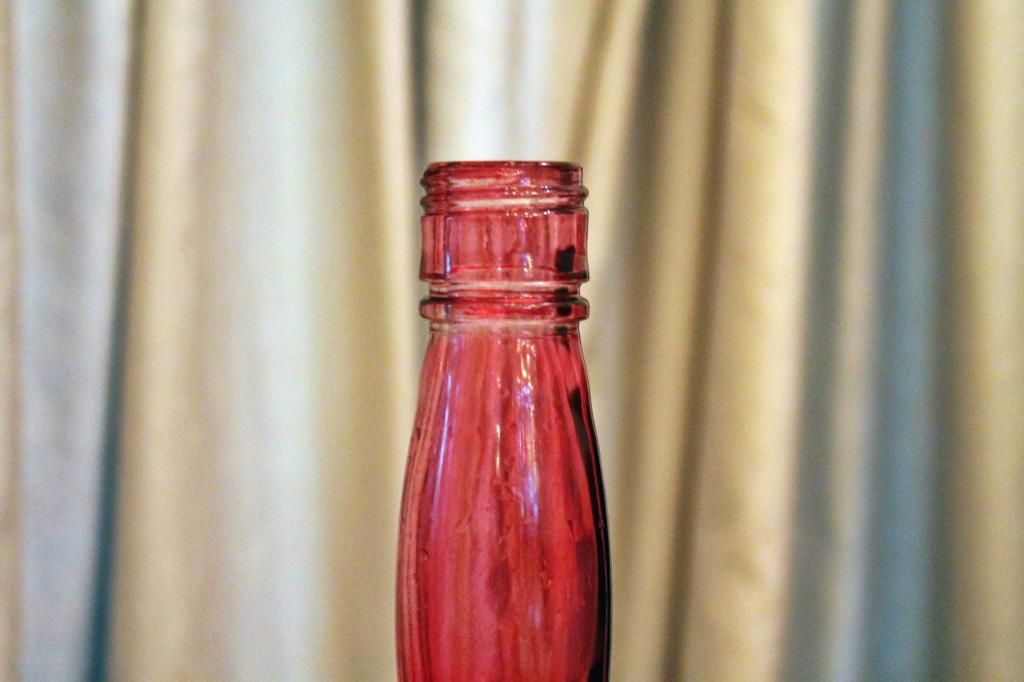 Our food excursions lately have done nothing but make our family bond and enjoy food and make us cheerier and jollier people. It also made our love for BF Homes greater since we could have different food from different parts of the world. You can have pork chop that melts in your mouth from Atoy's, thuper duper yummy Mediterranean food from Al Sham's and Le Souk, very rich Italian food from Mama Lou's and a whole lot more with just one tricycle ride. My innerfatty says yay BF!